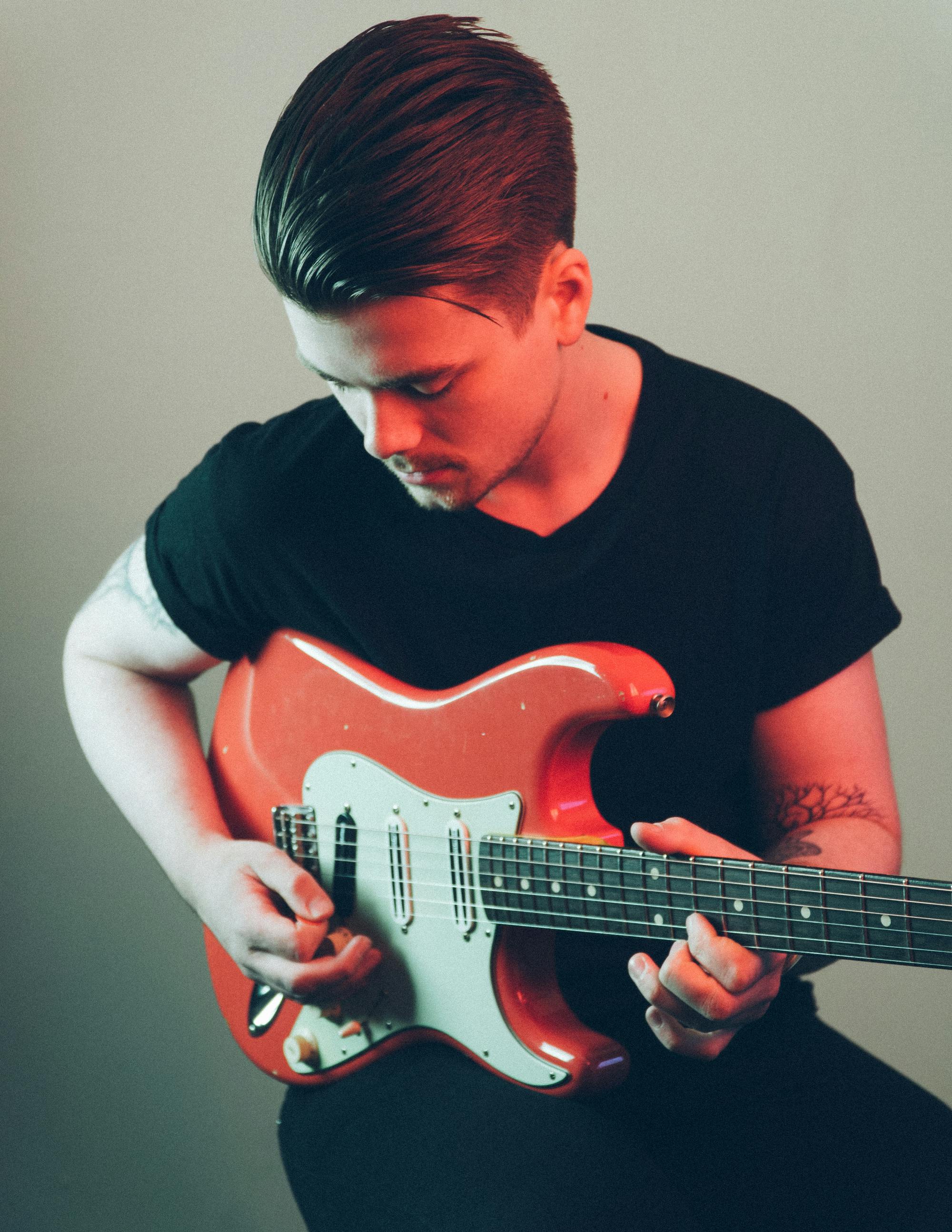 Ross Campbell - founder of Bulletproof Guitar Player
Hey! I'm Ross and I'll be your teacher here at Bulletproof Guitar Player.
 Here's a bit of backstory if you're not too familiar with who I am…
I'm from Scotland and I began playing guitar at the age of 10, not long after watching Jack Black's School of Rock for the first time. I became obsessed with the instrument and I soon realised that playing guitar was pretty much all I wanted to do with my life. So, after a few years of taking lessons, learning songs and playing local gigs in cover bands back home, I moved to Edinburgh to study music at University.
Four years later, I graduated with a 1st Class Honours Degree in Popular Music, but more importantly, I emerged as a far better version of the musician I was when I began studying at the age of 17.
During my time studying, I was picked to be part of an advertising campaign for the 2015 BRIT Awards. This involved taking part in a recording session at the legendary Abbey Road Studios in London, with GRAMMY-award winning producer Mark Ronson sat behind the desk.
This opportunity came my way because I had uploaded a cover of the Mark Ronson and Bruno Mars' 2014 hit Uptown Funk, which was later discovered by Ronson and the advertising team responsible for the project.
That was the first time I truly realised the power of the internet and YouTube in particular. After that all happened I was determined to make a success of myself on YouTube and since graduating in 2017, I have been fortunate enough to have built a career out of selling online courses and promoting them through free lessons on my YouTube channel.
During my time on YouTube thus far, I have been able to travel to the US on a number of occasions to attend NAMM shows and collaborate with a number of musicians that I greatly admire and respect including Tim Pierce, Rhett Shull, R.J. Ronquillio, Brett Papa, Guthrie Trapp and more.
So... that's the story so far and I'm looking forward to what the future brings.
Consider this website the evolution of Bulletproof Guitar Player - my online courses that I have been promoting on YouTube for the past couple of years. Those two courses were designed to give guitar players a solid understanding of fundamental music theory by showing them how to apply relevant music theory concepts to the fretboard.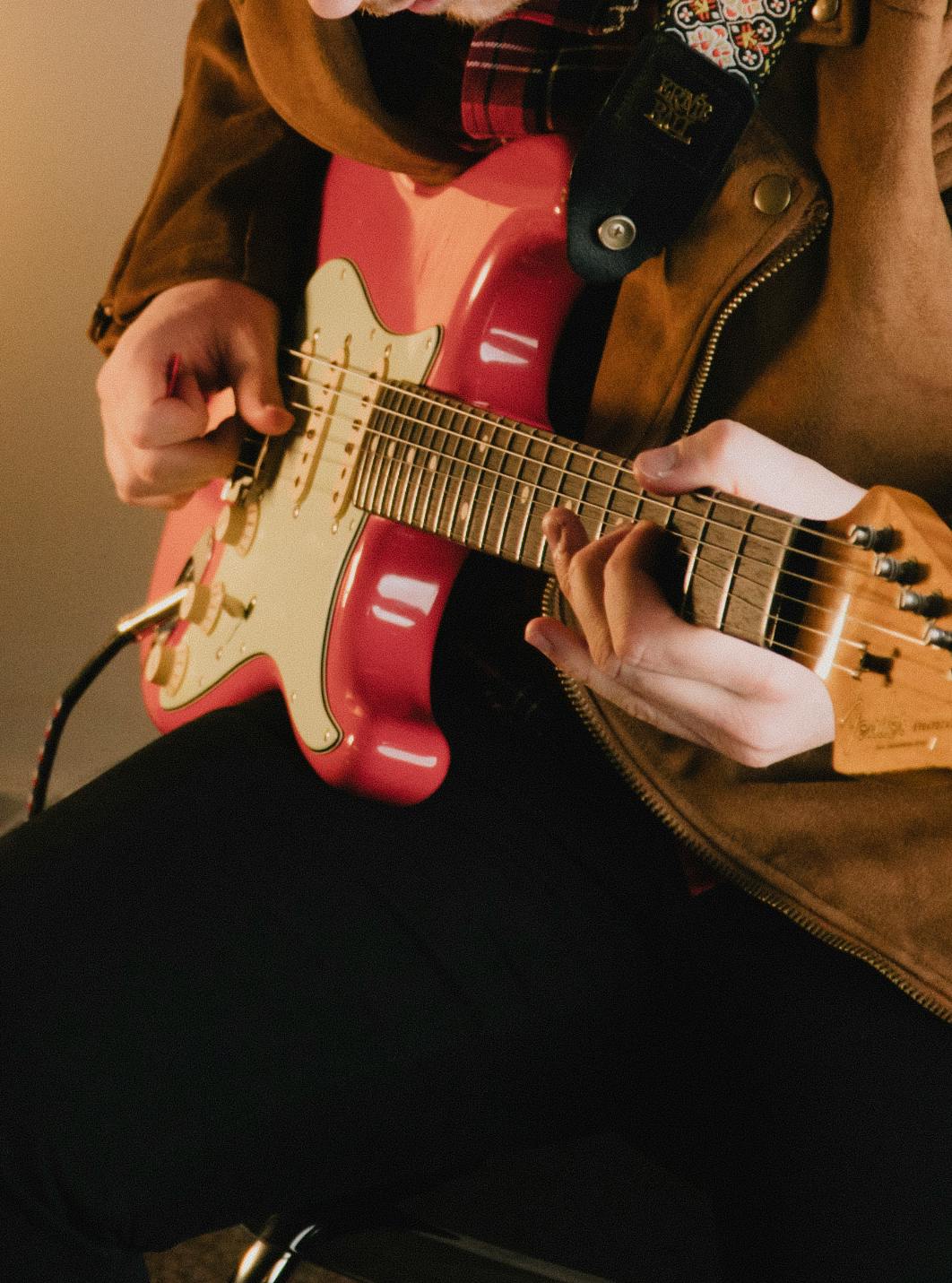 Upon signing up to bulletproofguitarplayer.com, you instantly gain full access to both of these courses, as well as all bonus material found in the Extras section of the site. This bonus material will include lick packages based on the 'Spicy Licks' series that you can find on my YouTube channel. Bonus material will be posted to the site on a monthly basis, at no extra cost to you.
When you sign-up, you should treat the courses (Bulletproof Guitar Player Part I: Master the Fretboard & Part II: Advanced Concepts) as an all-in-one fundamental music theory guide for guitar players that you can refer back to over time. If when exploring some of the new bonus material, you find yourself not understanding the theory I'm discussing in a video, don't worry! You will be able to learn all about it in one of those two courses.
If I decide to post bonus material that goes beyond the level of theory taught in my courses, I will be sure to teach you what you need to know in a way that you will understand, having gone through the material in BGP Parts & II.
All the best, and happy learning!