Courses
The guitar players guide to fundamental music theory
Through studying the material found in these courses, you will learn the most valuable concepts and tools that I have incorporated into my own playing over the past fourteen years. It might sound cliché, but these are the things that truly transformed my guitar playing.
I thought long and hard about how to present the theory in a way that guitar players could understand. My gripe with the way that a lot of musicians learn music theory, is that they are taught in a generalised format - non-specific to their instrument. This often leads to feelings of frustration due to the student learning concepts and music theory terms, without being shown how to apply it all to their instrument.
I didn't want students of Bulletproof Guitar Player to feel that way and so I was careful to only pick music theory topics that I felt were actually relevant to playing the guitar in various genres of popular music. It was also important to me that my students see and hear the information applied to the fretboard so that they could relate it directly to their instrument.
When you sign up to the site, you should treat Parts 1 & 2 of Bulletproof Guitar Player as your foundational guide to music theory for guitar. Once you have completed the courses and have become comfortable with the material - which should take months, at least - you can then treat them as reference guides for times when you may feel the need to brush up on your fundamentals.
What's included?
86 downloadable resources including PDF files and
 backing tracks
8+ hours of streamable HD video lessons
Sign up sign up sign up
Sign up now
Join thousands of musicians in 100+ countries 
and improve your guitar playing today.
Part 1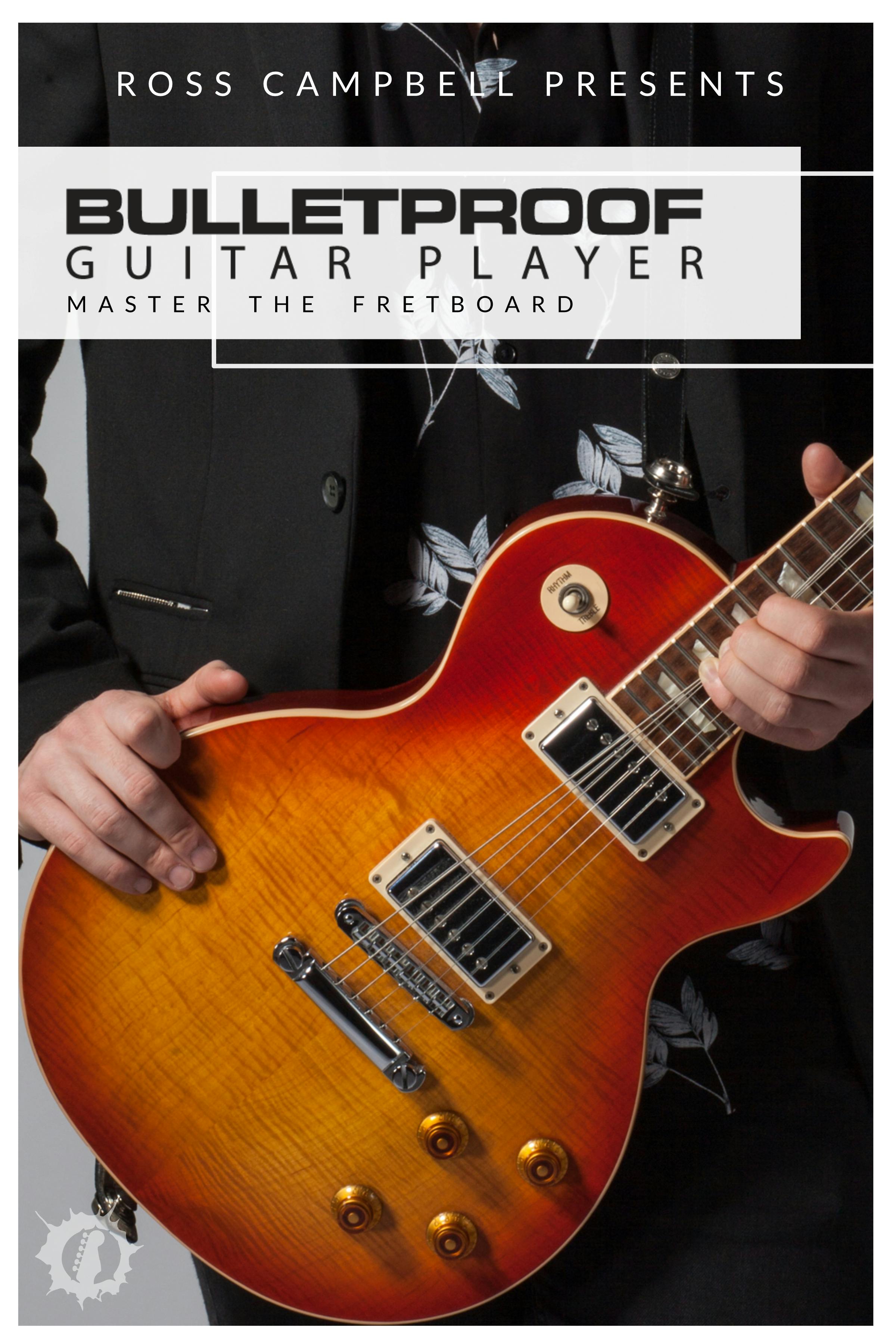 Part 1 - Master the Fretboard
The Ultimate Guide to Becoming a Professional Guitar Player
Part 2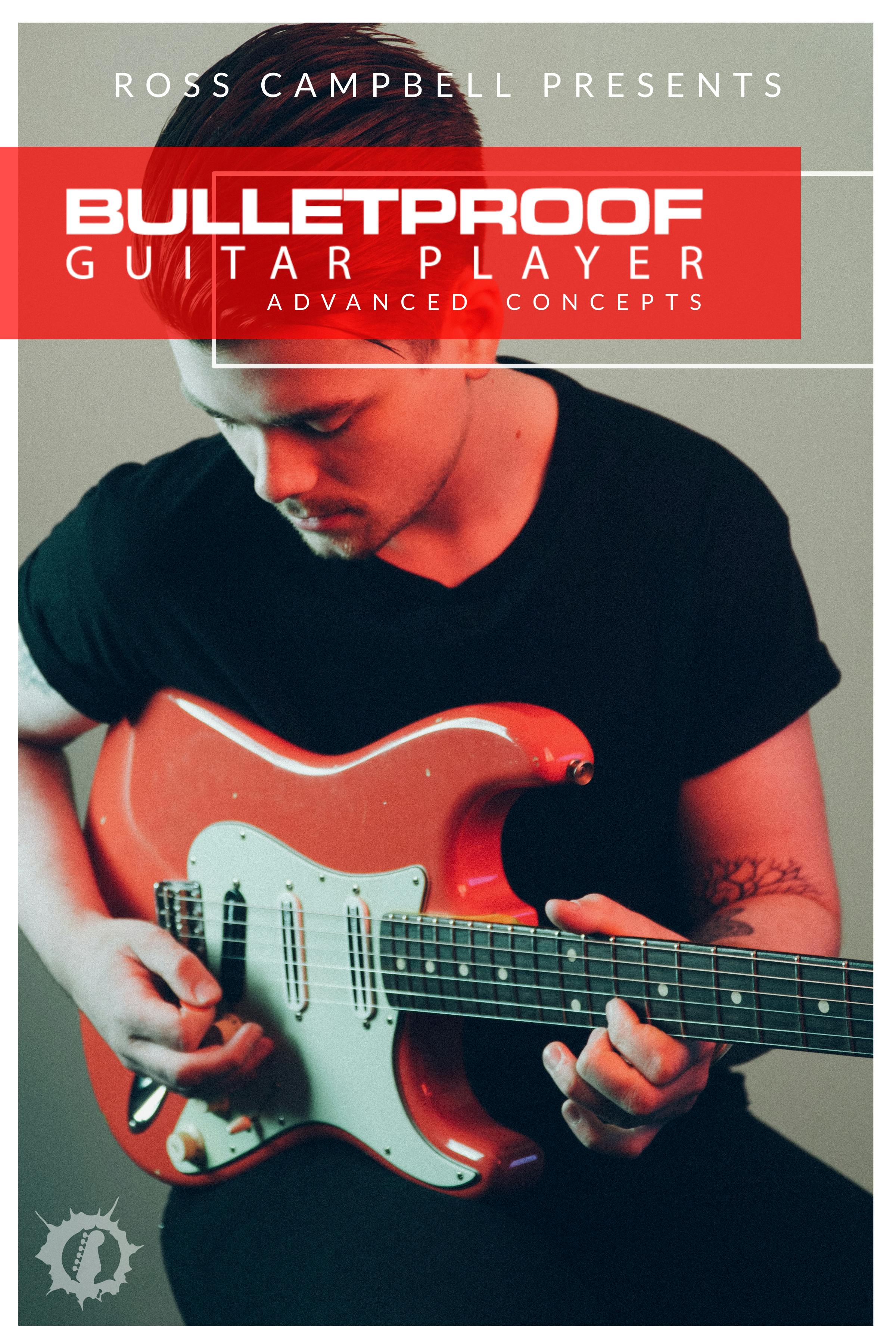 Part 2 - Advanced Concepts
Continue Your Journey Towards Fretboard Mastery